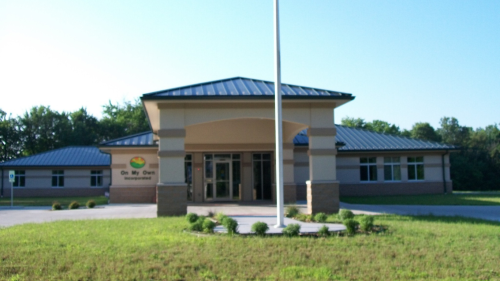 HISTORY
On My Own, Inc. was founded on February 1, 1997. From our inception, On My Own was created to assist individuals with disabilities. We are a non-profit, non-residential Independent Living Center and provide services to Bates, Cedar, Hickory, St. Clair and Vernon Counties. To better serve our communities, we have offices in Nevada and Collins. We are governed by a Board of Directors who ensure the services and resources we offer fulfill the needs within our communities. If you are a caring and conscientious person that would like to help us strengthen our programs for people with disabilities, fill out a Board Member Application. We strive to have a well-rounded Board of Directors and welcome Board Members of different backgrounds, ethnicities, cultures and genders.  
---
On My Own Inc. Mission Statement
To Empower People with disabilities to live as full and productive members of society
---
Vision Statement
On My Own, Inc. will be a leader in furthering the cause of independent living through the community. We exist to change society's perception of disability and will confront and eliminate discrimination and paternalism whenever they exist.
Who We Are
On My Own provides assistance for people with disabilities in order to remain living independently in their own home.  Our staff works in a one-on-one or group environment to help determine needs and attain independent living goals.
Our Five Core Services
Advocacy
Peer Counseling
Independent living Skills Training
Information & Referral
Transitions